3V Finance's specialty is managing risks. Engaging with a very demanding data security management by obtaining ISO /IEC 27001 certification is therefore obvious.
Information security, a major issue at the heart of the company
"In a world where digital technology occupies a central place, we must ensure our customers, our partners, and our employees transparent and secure use of their data. It is within this framework that we have implemented an Information Security Management System (ISMS) in compliance with the ISO 27001 standard. This is a strong and constant commitment from 3V Finance and its teams, vis-à-vis all stakeholders in terms of confidentiality, integrity and availability of data." Alexis PAULET, CEO, 3V Finance.
Data security, which must be perpetually adaptable, is therefore at the forefront of the company's strategic priorities. Indeed, the damage caused in the event of intrusion by a cybercriminal (always more inventive and creative) or in the event of data loss due to a various failure, can quickly become very destabilizing for the company: loss of profits, loss of credibility on the market, deteriorated image, etc.
Gaining performance and agility with new technologies: Yes! But not without protecting the information.
ISO 27001 certification, excellence in data security
Data security and guarantee
An international standard for information security management, ISO/IEC 27001 certification is part of the ISO 27000 IT security certification family. However it differs from others by two specific points: its operational dimension with concrete applications and its essential role in terms of cyber security.
The gold standard in information protection
Since its publication in 2005, the ISO 27001 standard has benefited from certain adjustments to adapt to developments in terms of data security and remain as demanding as ever.
A renowned reference in terms of security and data protection, acquiring this international standard is the holy grail for the company that wants to strengthen its security challenges and deliver an unrivaled service. It demonstrates the company's high commitment to information security.
Data security recognition for 3V Finance
Information literacy
Ensuring the security of all data managed and used by the titanTreasury software solution has always been an essential challenge for 3V Finance.
We have always been committed to the proximity of our services and the control of the quality of our support. This translates into a SaaS platform exclusive in France, data centers administered in Europe subject to GDPR, as well as support and R&D teams based in France.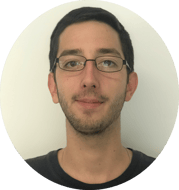 "In a demanding framework with security that we want to be optimal, 3V Finance is now ISO 27001 certified." Clément MANDIC, Head of Information System Security, 3V Finance.
ISO 27001 certification, a well-executed project
With the commitment of the management team, the project to obtain certification was meticulous work orchestrated by Clément MANDIC, in charge of IS Security at 3V Finance. Relentlessly, Clément and his team worked closely with an independent audit firm specialising in 27001 certifications.
Final objective: to implement an efficient Information Security Management System.
"As a risk management expert, obtaining ISO 27001 certification was a goal that came quite naturally, but not without effort to meet the very demanding requirements of the standard. » comments Clément MANDIC. "This represented the work of a year to compile, formalize, communicate and readjust if necessary, all our internal processes. »
Obtaining certification and long-term commitment
Obtaining ISO 27001 certification is a continuation of our efforts in terms of data security. It demonstrates the implementation of an efficient Information Security Management System (ISMS) within our company, built based on the international reference standard. As part of this, we implement appropriate security measures to prevent data breaches and cyberattacks (cyber threats).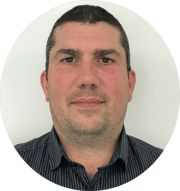 Christophe GUEZOU, Chief Technical Officer, 3V Finance shares with us: "Information security is a real corporate culture. Raising awareness among all our teams of good practices in information security is also a strong commitment as part of the certification that we successfully carried out during the obtaining project and which we continuously maintain. Linking our efforts at all levels of our organization is essential to ensuring robust security. »
Granted for three years by AFNOR, this international reference standard demonstrates the cutting-edge effectiveness of our ISMS for:
Identify and control all risks, known as cyber risks, that we may encounter

Implement effective protection measures to ensure confidentiality

Ensure the availability, confidentiality and integrity of data throughout its lifespan

Commit to developing our ISMS to maintain excellent security

Guarantee security in relationships with our suppliers
In the 1st and 2nd year , audits are organized to ensure monitoring of the ISMS and compliance with the requirements of the standard.
"Today, we are proud to have the most demanding capabilities internationally to monitor, anticipate and respond quickly to cyber threats." concludes Clément MANDIC.